Philanthropy
C & K Distillery/ Coal Pick has been donating to organizations and giving back to communities for many years, even before any bottles of bourbon were ever filled.
Coal Pick Distillery has donated to the following charities:
Breast Cancer Foundation of the Ozarks – BCFO seeks to reduce the physical, financial and emotional burdens of breast cancer on the communities served by the foundation. Contributions stay local.
Hunter Seven Foundation – As a team of military veterans and medical professionals alike, we've been given a 'second chance', we made it home alive. We made it our mission to give back to those who served before us.
Best Defense Foundation – A 501c3 non-profit all Volunteer Team dedicated to improving the lives of Veterans with Battlefield Remembrance, Education Initiative, and Transition Programs.
Green Beret Foundation – The Green Beret Foundation serves the Army's Special Forces, our nation's most elite soldiers. We believe Green Berets are our nation's greatest assets. Every day, we honor our commitment to Green Berets past and present, as well as their families, by connecting them with the right resources to prosper and thrive. Because when these soldiers meet powerful opportunities, our nation's most elite soldiers become our nation's best leaders.
No Dog Gets Left Behind – No Dog Gets Left Behind is a non-profit organization that provides financial support to reunite soldiers with stray dogs they bonded with while at war.
Vintage Pet Rescue
– Vintage Pet Rescue is a 501c3 non-profit located in Rhode Island that focuses on senior dogs that have found themselves in the shelter during their golden years.
Tunnel to Towers Foundation – The Tunnel to Towers Western Kentucky 5K Run & Walk is an annual event that honors and supports first responders and military service members. Coal Pick Distillery sponsored the September 11, 2021 Tunnel to Tower 5 K Run/Walk Western KY.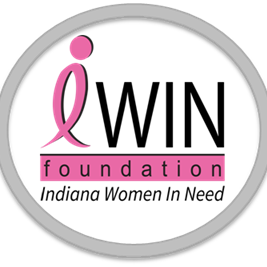 IWIN Foundation (Indiana Women in Need) – IWIN Foundation diminishes barriers to breast cancer treatment by providing patients assistance with transportation, groceries, and much more. Coal Pick and C & K Distillery were able to donate $3,000 to this organization in October 2021.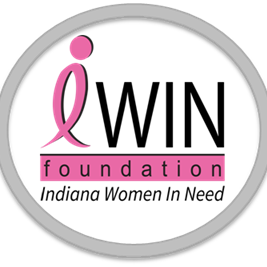 KY Bourbon/Kentucky Distillers Association – Coal Pick Distillery donated a bourbon experience for The Kentucky Bourbon Benefit that raised more than $3 million in relief for Western Kentucky for those affected by the December 2021 tornado.

Fur The Brand – is a registered 501(c)3 nonprofit providing support and financial assistance to families whose pet faces a cancer diagnosis requiring veterinary care in which they are unable to afford.
Emma Grace Foundation: The Emma Grace Foundation is a nonprofit organization founded in memory of 2 year old Emma Sweet. Emma and her father went missing on November 25, 2021, after 2.5 days of intense searching by family, friends, local and non local agency's on November 28, 2021 Emma was recovered in the White River a little south of the Southern Crossing Bridge. Emma Grace Foundation has been set up to give back to the community in honor of Emma Grace Patricia Sweet. Coal Pick donated $1,500 to this foundation along with Coal Pick merchandise.

MLD Foundation: MLD Foundation is a 501(c)(3) non-profit US tax-exempt organization. They were formed in May 2001 to serve families throughout the world affected by metachromatic leukodystrophy (MLD), a terminal genetic disease. C.A.R.E.™ reflects their mission of Compassion, Awareness, Research and Education. Coal Pick donated $500 to this foundation in June of 2022.
C & K Distillery/Coal Pick Bourbon will continue to support those in need and their families. We are making a commitment to making a better world through the time-honored tradition of Distilling Bourbon in the great state of Kentucky!